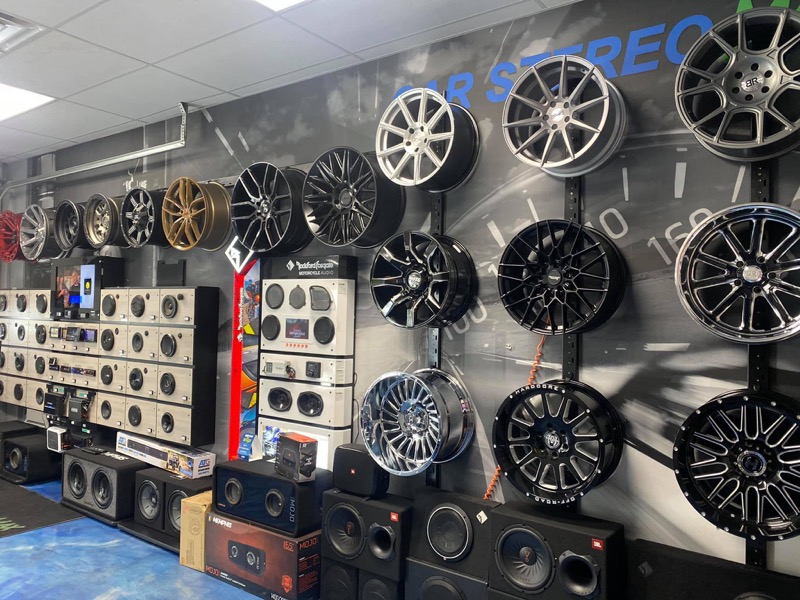 The automotive enhancement experts at Car Stereo Max in Dayton and West Carrollton have wheels and tires to fit almost every car, truck or SUV on the road. Whether you need a set of snow and ice tires to get through the winter safely, a large diameter off-road solution to help navigate the trails or a lightweight package with high-performance tires to help your car handle like it's on rails, we have you covered.
The Best Wheel and Tire Upgrades in Dayton
Shopping for new tires can be difficult. There are hundreds of models from dozens of brands, each of which claims to be the best. Our experts can help you navigate the myriad models to find a tire that will provide a safe, smooth ride with the performance features you want. We consider your driving style, how much you drive each year and the tire size to ensure that you'll be happy with your choice.
Choosing new wheels is a very personal decision. With hundreds of design options in cast, forged or multi-piece construction in painted, anodized and powder-coated finishes, our team is here to help you narrow down your selection to get the right combination of style and performance for your application.
Expert Wheel and Tire Installation
Whether we're replacing a set of all-seasons or putting together a completely new package, our no-touch tire mounting machine ensures that your wheels won't be scuffed or scratched. We can perfect the combination with the Hunter Road Force balancer for a smooth ride. Finally, we check to make sure all lug nuts are torqued to specification before you leave.
If you're shopping for new wheels or tires for your car, truck or SUV, drop by CSM in Dayton or West Carrollton and speak with one of our mobile enhancement experts. You can also reach us by phone or by e-mail using the contact form here on our website.