If you're shopping for accessories for a car, truck, SUV or Jeep, then drop by Car Stereo Max in West Carrollton or Dayton to learn about the amazing products we have for your vehicle. From a set of side steps to make getting and out easier to a custom lift kit, floor mats or new wheels and tires, we have everything you want to upgrade and personalize your vehicle for an afternoon on the trails, a night of cruising or the everyday adventures life throws your way.
Car and Truck Accessories Add Functionality
Our accessory offerings include front and rear bumpers with options for off-road LED lighting and a winch. We have dozens of side step solutions, including models designed to make accessing the bed of your truck easier. Toolboxes, bed covers, cargo extenders and bed liners are a great way to add functionality and protection to your pickup.
We can enhance the style and performance of your truck with a new set of wheels and tires. We use a touchless mounting system that ensures that your wheels will look pristine. We balance every set and can add tire pressure monitoring sensors (TPMS) for a smooth and safe ride.
If you're thinking about running a taller tire, then a levelling kit can add an that extra inch or two to the front of your truck. For those who want aggressive styling or maximum off-road ground clearance, we have lift kits that can raise your truck 6 inches or more while maintaining excellent driving characteristics.
More Than Just Trucks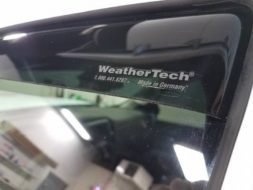 While we offer an extensive line of upgrades for trucks, SUVs and Jeeps, we have solutions to enhance your car as well. We have WeatherTech floor mats and truck liners, high-resolution dashcams, cell phone holders and much more.
Expert Installation Services
Our technicians will treat your vehicle like royalty when it's in our care. From simple bolt-on accessories to a complete suspension upgrade, we take pride in ensuring that every component is installed perfectly and every fastener is torqued to specification. We stand behind the work with we do with a lifetime guarantee.
From SUV and pickup accessories to Jeep-specific upgrades and automotive accessories, the vehicle enhancement experts at CSM are here to help make your dreams a reality. Drop by our store in Dayton or West Carrollton to find out what's available for your car or truck today!